Noble Outfitters XtremeSoft Crew Socks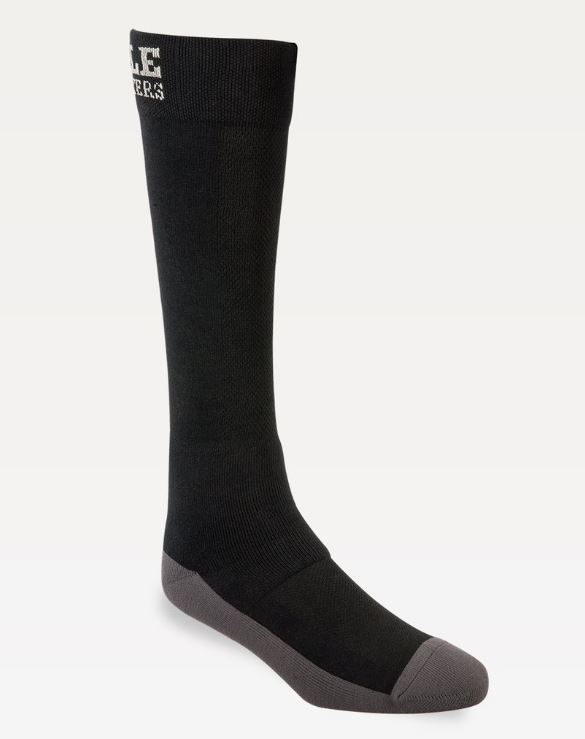 Noble Outfitters XtremeSoft Crew Socks
65% cotton / 16% spandex / 15% nylon / 4% rubber
Cushioned comfort with breathability
Xtremesoft comfort foot bed
Ankle shield padded protection for boot pinch points
Stretch mesh for added breathability
Opti-Dry Technology wicks away moisture
ENGINEERED FOR RIDING
DESIGNED SPECIFICALLY FOR RIDING, THE XTREMESOFT BOOT SOCK FEATURES A CUSHIONED FOOTBED A PADDED ANKLE SHIELD TO PROTECT YOUR FOOT FROM BOOT PINCH POINTS, AND A THIN MESH UPPER THAT SLIPS EASILY INTO BOOTS.
OPT TO STAY DRY
KEEP COOL, COMFORTABLE AND DRY WITH OPTI-DRY TECHNOLOGY AS IT WICKS MOISTURE AWAY FROM YOUR SKIN.
PINCH PROTECTION
ADDED FEATURES AS ANKLE SHIELD PADDING TO DEFEND YOUR FEET AGAINST BOOT PINCH POINTS MAKE THE XTREMESOFT BOOT SOCK ONE OF THE MOST COMFORTABLE SOCKS ON THE MARKET.
EASY BREEZY
A BREATHABLE MESH THROUGHOUT THE SOCK ALLOWS FOR ADDED BREATHABILITY, ENSURING COMFORT EVEN ON THE HOTTEST DAYS.