Engraved Plate for Dog Collar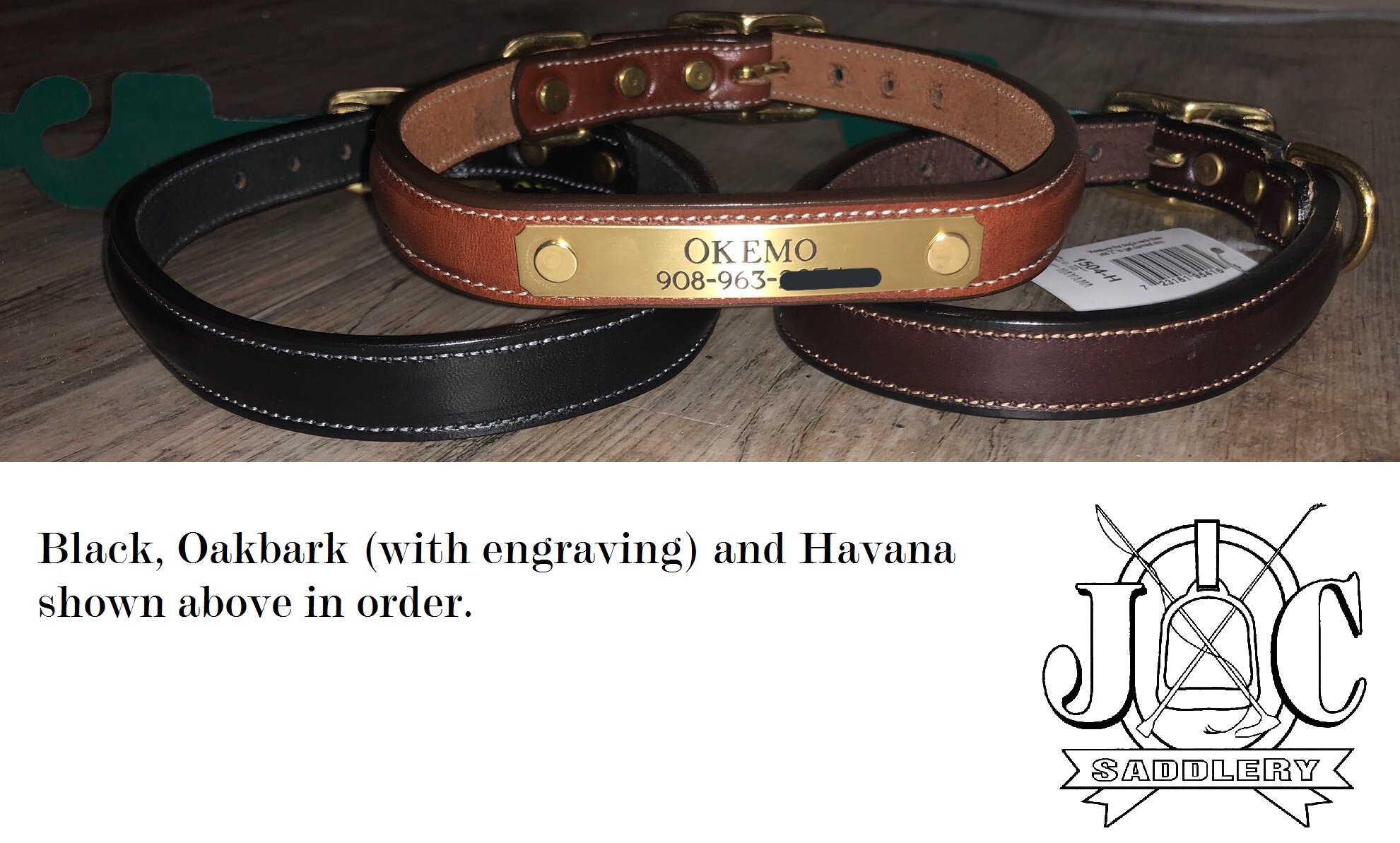 Engraved Plate for Dog Collar
These beautifully engraved tack plates are the perfect addition to your dog's collar. Collars can be found here. These plates are made from solid brass to match the fittings on your new collar. If you are buying the plate alone, each plate will come with matching rivets for mounting. If you are purchasing the plate with the collar, we will happily mount the plate for you. You can choose between rounded and notched ends.
Designing your perfect plate is very easy.
1. Choose a size
2. Choose the number of icons and lines you would like on your plate. (Note: The more lines on your plate, the smaller the text will be.)
3. Choose your font
And that's it!
Because all engraving is custom, please allow an extra 5-7 business days for delivery. All plates will be engraved exactly as you enter them so please double check for accuracy! We are not responsible for typos made when ordering your plate.