Your cart is currently empty
Beautifully engraved nameplate for your bridle, martingale, girth, belt, and dog collar. You can choose from three different shapes. Brass rivets are included for easy mounting on everything except for saddles which come with small brass nails.
Designing your perfect plate is very easy.
1. Choose your shape
2. Choose your size
3. Pick a font
4. Add an icon or two for that extra special touch.
And that's it!
Because all engraving is custom, please allow for 2-3 weeks for delivery. Make sure you specify what the plate will be mounted to. All plates will be engraved exactly as you enter them so please check for accuracy!
Shapes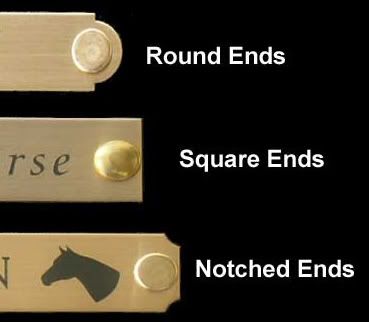 Fonts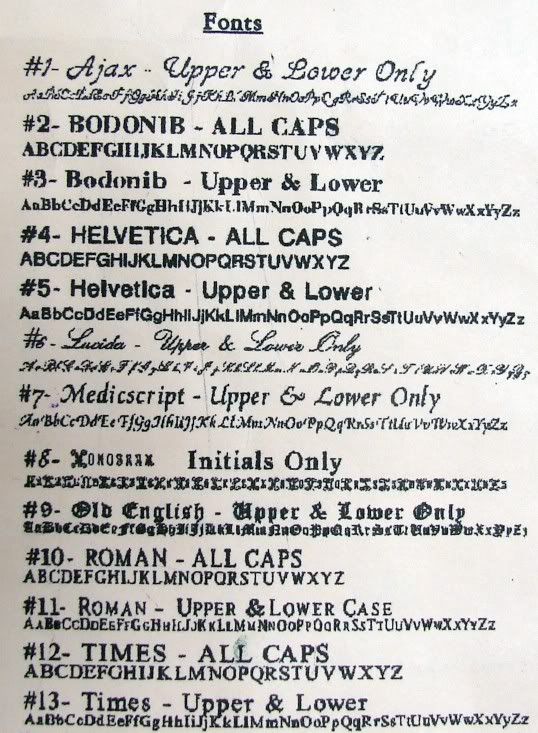 Icons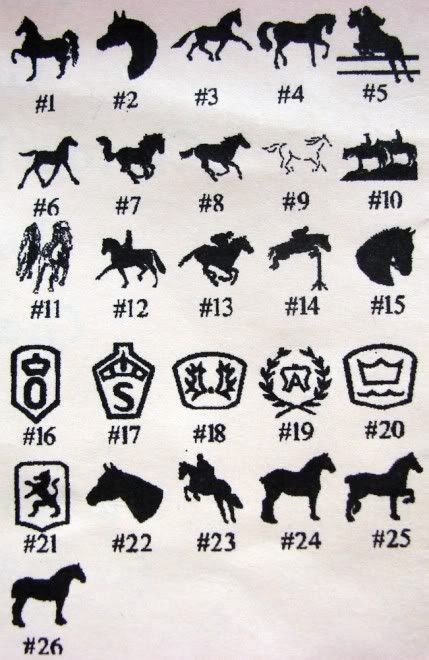 I have these plates on every piece of my tack. They are very high quality and they look wonderful!! Thank you!